While decorating
teenagers' bedroom
, remember the taste and needs of your teenage boy or girl. You need to be creative to make their room amusing. Your teens would like to sit on comfy beds and prefer stylish dressers and trendy storage choices.
Colorful curtains, appealing rugs and good-looking wall accents
enhance the beauty of their rooms.
Ornament bedroom walls: Colorful paintings, oil portraits, black and white photographs etc. offer a charming look to your teenagers' bedroom. You can stick their favorite photographs, greeting cards etc. on walls. Also display the artwork of your teens on bedroom walls to give a personal touch to their room.
Select right bed: Choose appropriate bed for the full comfort of your teenagers. Beds with storage are very useful in your teen's bedroom. Bunk bed and loft bed are suitable for teenage boy or girl. For small space bedrooms, bunk bed is an ideal choice to save the space. You can add an element of fun and creation with loft beds.
Place lovely bean bags: Use bean bags and ottomans for sitting purposes in teenagers' bedroom. Bean bags are available in various shapes and designs such as banana shape, round shape, football shape etc. They offer stylish look to your teens' bedroom. For spacious feel, you can place a long loveseat sofa in their bedrooms.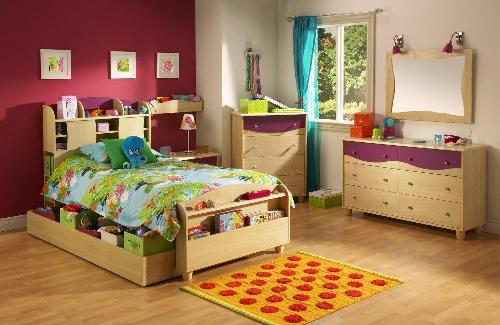 For more decorative ideas on teenagers' bedroom, click here.
Visit us at www.GharExpert.com