Kids want to seek pleasure from every object inside or outside of the house. They are attracted towards
colorful curtains, bright accessories, themed wall papers and playthings.
So while you are going to
decorate kids' room
, always remember their interests for colors, patterns and themes. Here are some choices of curtains' accessories in kids' room.
Curtain Rods: Curtain rods are used not only to hang curtains but also to enhance the prettiness of your kids' room. Wooden curtain rods give a cozy look to their room. Since kids like trendy and stylish things in their room so you can choose from a variety of metal curtain rods such as solid brass, chrome and brushed chrome etc.
Curtain Tiebacks: Curtain tiebacks are used to tie curtains with windows. You can make tiebacks of same fabric for curtains. For a dramatic look, you can make tiebacks of contrasting material.
Curtain Tassels: Tassels offer stylish touch to kids' curtains. They are available in different colors. Attractive colors of tassels make your kids' curtains eye-catching. You can make tassels of same fabric for curtains.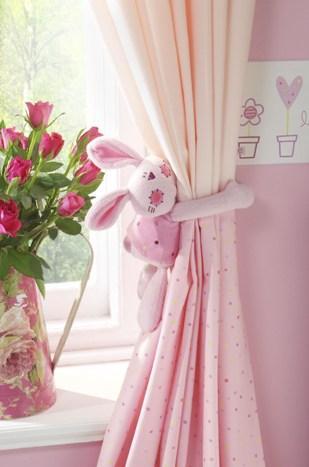 For more options of accessories in kids room, click on this link.
Visit us at http://www.gharexpert.com/home/home.aspx