If you want to make
your bedroom a place of recreation
,
remove clutter and organize all items.
To enjoy peace, harmony and sound sleep in your bedroom, use comfortable and space saving beds and efficient storage space to keep your clothes. Fix soft and subtle lighting to set up pleasant mood. Here are given some more tips to
make your bedroom clutter free.
Utilize storage bed: Bed with drawers is used to store things and decreases clutter in bedroom. You can store bed sheets, quilts, blankets, towels, garments, extra curtains, pillow covers, seasonal clothes and other items that create clutter in your bedroom. Futon beds are very functional and save space in bedroom. You can use futon bed as sofa during day and turn it into bed during night. Wall folded bed is another choice of bed as it can be folded into the wall during day and be utilized to sleep during night.
Install shelves: Shelves are space saver and can be used to place books, containers, boxes, CD's holders, torch, trophies, computer, and get them organized. You can make three or four small shelves which look like a box on the wall and put a decorative item in single box which looks organized as well as decorative.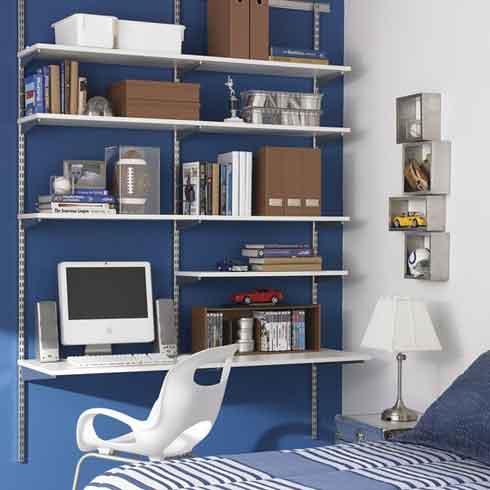 For tips on clutter free bedroom, click here.
Visit us at www.GharExpert.com