To decorate a pergola is an artistic work and meddles the sense with aesthetic ideas. You can embellish a pergola with vines,
plants and flowers
. Roses can add to the beauty of pergola. Pergolas used as support for climbing plants such as creeper and climbers give interesting look. Grape wines can be used to decorate pergola. Hanging baskets of plants can be hung from the top of Pergola while
wooden
windows
can be hung between supportive posts to make an outdoor room.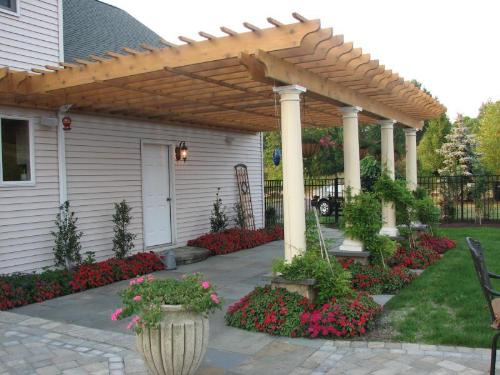 Hanging mirrors between supporting posts will make Pergola look larger and beautiful. You can hang decorative birds or strings between the posts. Fabric or dried vines around supporting vines might be decorative elements for Pergolas. Let's find out more decorative tips on Pergolas.
View More>>
Visit us:
www.Gharexpert.com