While making choice for
plants
to grow in
containers
, keep in mind the growth of the plant. Before selection consider climate, layout of
garden
and availability of space. Choose plants from
colorful
foliage,
flowering
plants and those having good texture and growth. Flower plants for container are either annuals or perennials. Annuals are very easy; so try annuals for containers. Bulbs add style and beauty to your
garden
.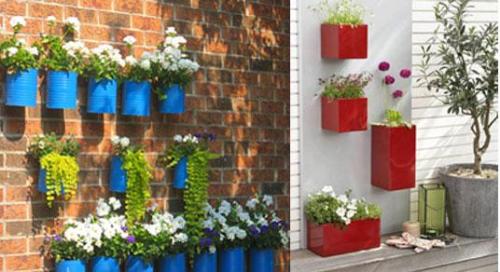 Popular bulbs are Daffodils and Tulips. Daffodils are easy to grow as compared to Tulips. Some flowers plants are Lily, Day Lily, Marigold, Sun Flower etc. Cactus and Ferns may also add style to your
garden
. Herbs like Basil, Mint, Garlic, Ginger, and Lavender etc. can be grown in containers. Vegetables like Beans, Broccoli, Carrot, Garlic, Onion, Tomato, Radish, Spinach etc. which have a quick maturity period are ideal for containers. Beans, Carrot, Garlic, Onion, Radish and Spinach grow well in window box.
View More>>
Visit us:
www.Gharexpert.com