Garden fountains
enhance the beauty and functionality of your
garden filled with flowers or plants, shrubs and trees.
You can choose from various designs of fountains ranging from statues, ornamental platform and wall fountains. Fountains not only increase a beautiful accent to your garden but also refresh the surrounding environment. If you have a large garden, you may choose a large garden fountain. For small garden you can choose
a statue fountain or free standing fountain.
Garden fountains giving water fall look make your garden more elegant. A statue fountain in water pond looks like a center piece of garden. You can fix fountain in a small pond in garden. Fountains are one of the main attractions and boost up aesthetic sense of the exterior décor of your house.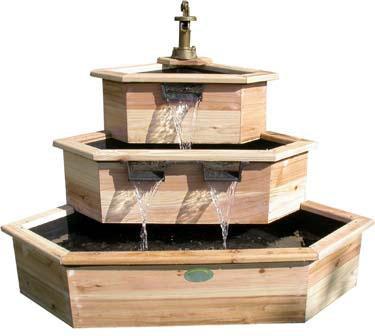 For more info garden fountains, click on this link.
Visit us at www.GharExpert. com