GharExpert has found out some guidelines on
"How to design cottage garden".
The first step is to plan
layout of garden
like pathway, seating area, fences etc. A traditional cottage garden has straight pathway whereas a
modern cottage garden
has curved pathways and the plants are grown along them. Evergreen shrubs are planted in cottage garden. Cottage garden is
rich source of a variety of roses
. Grow these plants with annuals or perennials of different colors. The plants having soft colors add to the beauty of the garden. A platform of wood or concrete can be provided for seating purposes. Wrought iron furniture and cane furniture can be placed there.
A variety of containers such as an old water pitcher, old flower vase and old basket
used for planting tree enhance aesthetic sense of the garden.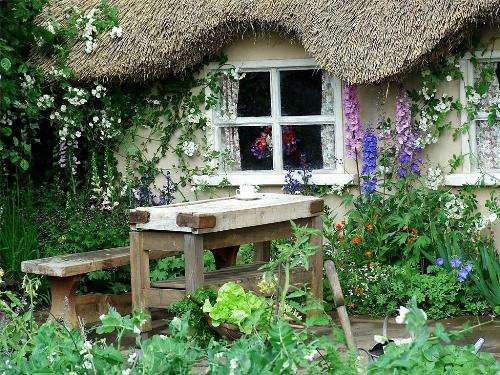 For more tips on
"how to design cottage garden", click here.
Visit us at www.GharExpert.com