Bedroom lighting
greatly affects the way you go through the night. Consider all activities in bedroom before you go for any lighting. In addition to sleeping, the room can be used for exercise, reading or watching movie. You can opt for
task lighting, chandeliers, and dimmers
to make your bedroom a pleasant place. You may need reading lamp on both sides of your bed. Elegant fixtures are required to create a warm atmosphere in bedroom.
Tips for bedroom lighting
Install stylish chandelier fixtures to create a stimulating atmosphere in bedroom.
Utilize dimmers that match with surroundings of your bedroom to enjoy romantic night.
Fix ceiling lighting at the centre of room to provide proper illumination.
Apply wall scones to create stylish and lustrous look in bedroom.
Never use opaque ceiling lights as they make you room too dark.
Thus you can create calm, relaxed and refreshing atmosphere in your bedroom.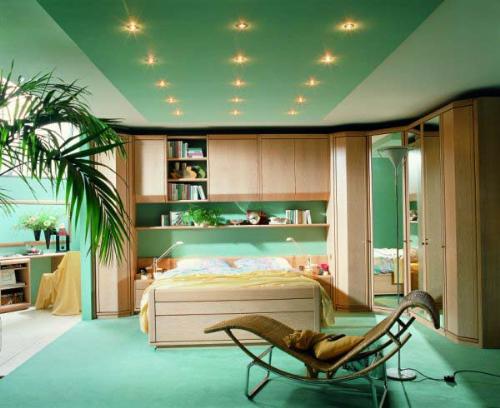 For more info bedroom lighting,
click here.
Visit us at
www.GharExpert.com