Kitchen lighting
plays important role while cooking food in
kitchen.
As working in kitchen starts before daybreak and finishes after sunset, so it requires ample lighting to create the sense of excitement and energy.
Glossy kitchen lighting
enhances the beauty of kitchen as well as provides enough glowing for your cooking. The lighting of same color should be used in kitchen for smart working.
Pendant and chandelier fixtures
can be used over dinning table where all family members sit together to enjoy meal. The following are a few choices of kitchen lighting.
Fluorescent light: This lighting produces less heat and helps in keeping your kitchen cool in summer season. It lasts for up to 10,000 hours. The fluorescent lamps, called tube lights have four times greater efficiency than incandescent lamps.
Xenon light: This lighting is a kind of incandescent lighting. It is durable and can be dimmed if needed. It is filled with Xenon gas and provides a brighter light. It may be used as task lighting but it requires transformers. Xenon lighting can be used for cabinets.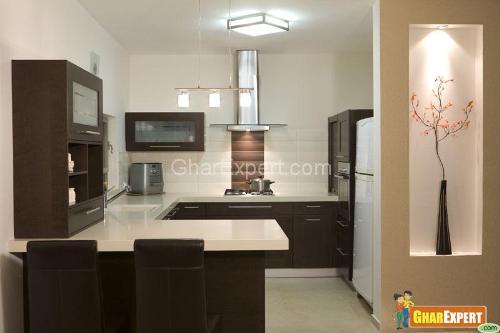 To know more about kitchen lighting,
click here.
Visit us at
http://www.gharexpert.com