You can cheer up the beauty of your
living space
by placing
wrought iron furniture
there. Various articles of wrought iron furniture such as
iron chairs, iron sofas, iron tables
etc. add to the
splendor of living room.
Highly durable and inspiring: Wrought iron chairs are highly durable and have a good finishing touch whereas iron sofa enhances the beauty of living space. You can select from various types of chairs such as plain chair, arm chair, rocking chair, relaxing chair, and upholstered back chair. Wrought iron sofas are perfect blend of techniques with hand craft and are furnished with cushions of various fabrics like cotton, silk, polyester, leather etc.
A variety of styles: In modern wrought iron tables used to furnish living room with amazing styles are in trend. These iron tables are electro-statically coated and are finished with high quality paint to protect them from rust and decay.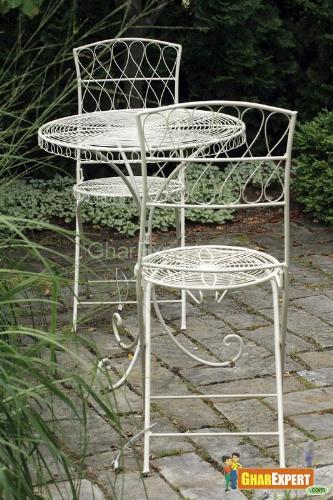 For detailed info on wrought iron furniture,
click here.
Visit us at
www.GharExpert.com