Vastu
verifies to locate
study room in East, North or north-east of the house
since these directions are good for concentration in studies. The study table should be placed facing East or North and the student should face in the same direction while studying.
The table should be square or rectangular - not be too big or too small.
Open space in front of student augments fresh ideas. The students should sleep with his head towards East or South for better concentration. Make sure there is no mirror in study room because the reflection of mirror doubles work load. The
study room should be painted in light colors
rather than dark colors as light colors boost up learning power. The room should be illuminated with proper lighting or sunlight that gives them energy for doing works.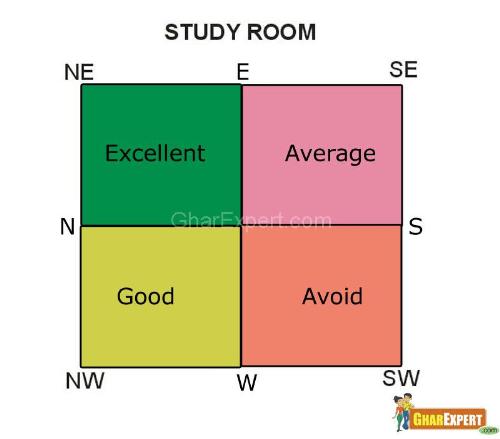 For more vastu tips on study room,
click here.
Visit us at
http://www.gharexpert.com