The most important
light
one needs in
bed
room bedside lights which can be like mounted on
wall
(low heighten) should be used but best is to put table lamps aside to have an immediate approach if needed in the middle of the night.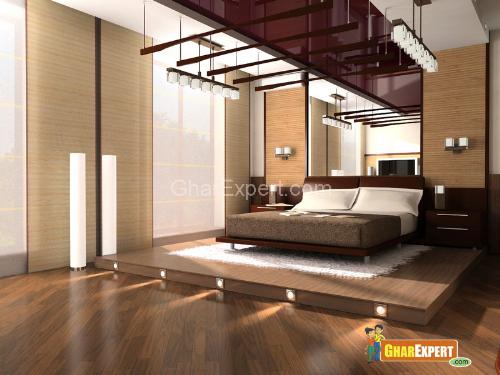 • Other tasks can be completed with the help of down lighters which provide general lighting to the room with lower intensity.
• One can go for task lights if study table or dressing table is incorporated in bedroom.
• Also one can use
decorative
lights or highlighters for any decorative piece such as
painting
, wall hangings etc.
• Lights should be placed such that they don't fall on one's face while sitting or sleeping on bed.
• One should use warm color tones with white lights which relax the eyes and give a warmer mood to the room.
see more>>
For More Information Log on To
http://www.gharexpert.com/