Several bathroom
ventilating fans
are useful to remove stale air and dampness from bathroom/ house. They ensure healthy atmosphere and protects contents of the house too. Such fans protect us in fighting against various diseases like asthma, allergies, headaches and other respiratory problems. Here are given some ventilating fans.
Inline exhaust fans

can be fixed in bathroom between ducting if there is no area for ventilating system in the house.
Wall mounted exhaust fans are installed on exterior walls of bathroom and removes damp air outside bathroom or house.

Exterior mounted exhaust fans

are fixed outside the house and draws musty air and noise outside the house.

Ceiling mounted exhaust fans

are fitted into ceiling and have external vents outside to get rid of musty air from bathroom.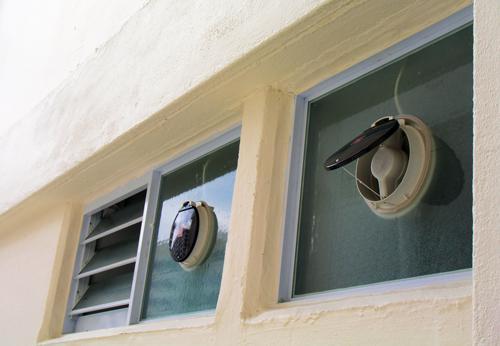 For more info on bathroom ventilation fans,
click here.
Visit us at
www.GharExpert.com