If you want to enjoy the freshness of bathing, you should make your bathroom clutter free. A neat and clean bathroom not only helps in taking lively bath, but it gives delight of space also. Here I've tried to collect a few tips to make bathroom clutter free.
Make proper storage for bathroom accessories
Fix cabinets under sink to store bathroom accessories. The shelves offer space to place accessories such as shampoo bottles, lotions and wicker baskets on them also.
Opt for a vanity cabinet with basin above; which can be used a wash basin.
Fix wall cabinets up to ceiling in bathroom to store stuff such as toiletries and medicines and save the space of floor.
Use small wicker baskets for cotton balls or swabs, combs, sponges and store them on the shelf.
Install towel rails and racks on wall to put rolled towels and washcloths.
Place wrought iron free standing shelves to store your towels.
Make use of hooks on the back of doors to hang towels, gowns etc.
Maximize the space
Paint bathroom in light colors because these colors give spacious feel.
Fix mirrors to make space appear larger as they reflect lights besides giving decorative touch.
Make bathroom countertops, cabinets etc. neat and clean for shiny and clear surface.
Fix skylights to make bathroom seem larger as they provide ventilation and reduce darkness.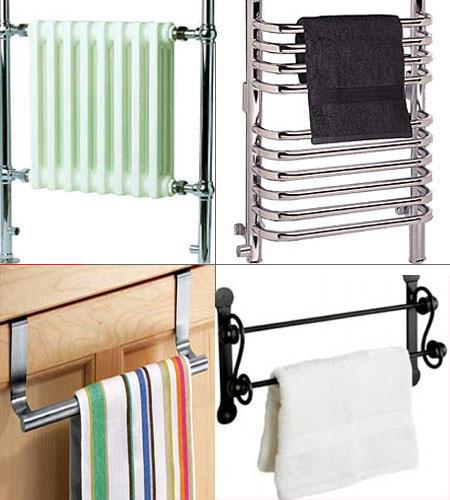 For more tips on clutter free bathroom,
click here.
Visit us at
http://www.gharexpert.com/home/home.aspx