Dining room
lighting
gives lots of choices to illuminate your
dining room
.
Accent
lights, gorgeous
chandeliers

,

pendant
etc. affects the colors of wall finishes, curtains and upholstery. Proper lighting makes your mood cheerful while dining, especially with guests in the room. While installing lighting in your dining room, always remember the size and decoration of the room. To create perfect illumination, you can use layers of light in dining room. Such layers of light make your meal time pleasant without creating any glare on your eyes.
Chandeliers
for dining room lighting
Chandeliers are wonderful and ornamental elements and boost up the look of entire dining room. Hang chandelier at least 30 inches above the surface of table to provide sufficient
lighting
for dining.
Glass
chandeliers provide gleaming effect in dining room. Also you can make choices of other chandeliers like
brass, aluminum, wrought iron,
crystal chandelier
etc.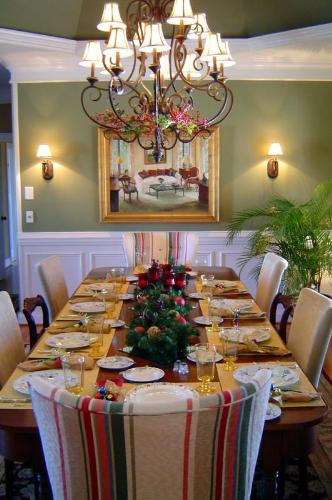 For more info on dining room lighting,
click here.
Visit us at
www.GharExpert.com