Keeping your
kitchen
neat and clean, you can ensure good health and safety to all members of the family. A few kitchen cleaning tips are useful to keep your kitchen hygienic.
Clean and remove burnt food on pan using dish soap and hot water.
Keep your microwave oven clean by using 2 tablespoonful of lemon juice, or vinegar and 2 cups of water.
Pour ½ cup of baking soda to clean down the sluggish drain. Also add ½ half cup of white vinegar and then pour about 8 cups of boiling water to flush the drain.
Keep your coffee maker clean at regularly by filing water reservoir with equal parts of white vinegar and putting it through brew cycle. Take fresh water and repeat brew cycle to clean the machine.
Wipe spills using hot water and remove stains on floor. Do not make use of vinegar or orange based cleaners to clean marble floor since acidic solution will damage the surface.
Use the solution of ¼ cup of baking soda and about 1.25 liters of warm water as a general cleaner.
Keep your kitchen clutter-free and place food stuff at right place to clear those spots and place objects in their correct homes.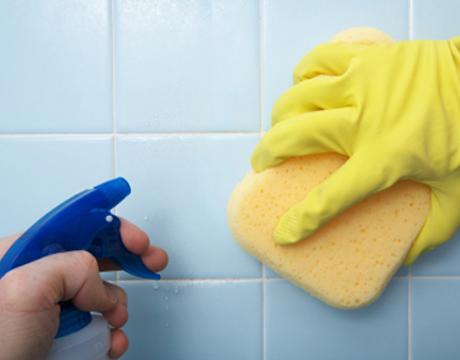 For more info on kitchen cleaning tips,
click here
Visit us at
www.GharExpert.com