Dampness
spoils the beauty of walls and contents of the building. It is harmful to human beings also. If dampness is not treated timely, it can damage
furnishings, structural elements
and beauty contents of the house. Here are given some tips for treatment of dampness in the house.
Fix proper windows and good quality

ventilators

for proper ventilation in the house.
Repair cracked or missing tiles on the

roof

immediately to avoid dampness in roof.
Patch up broken joints and cracks in the wall as soon as possible to evade humidity due to blockage of gutters.
Apply damp proof paint to prevent the spread of moisture.
Fix insulating rubber between doors and their frames.
Apply damp proof course at the base of walls. It is usually waterproof coating such as bituminous or slate covering.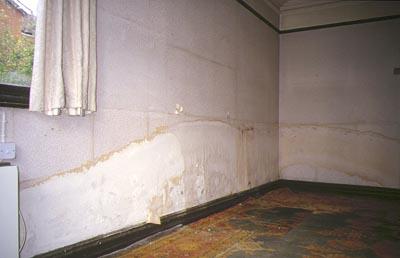 For more tips on dampness protection,
click here.
Visit us at
www.GharExpert.com