To make your
bedroom
relaxing and appealing you can opt for
marble flooring, laminate flooring, linoleum flooring, cork flooring
etc. These floorings offer serene, romantic and aesthetic atmosphere to bedroom. A few bedroom flooring choices are given below.
Linoleum flooring for bedroom: this flooring is an excellent choice as it is soothing to bare feet and one of the most cost effective flooring choices. It is available in a variety of designs and colors and is becoming popular. It is durable, water resistant and remains good under good under tough situations.

Bamboo flooring for bedroom: this flooring is one of the best choices as it remains cool under extreme hot and cold atmosphere. It is suitable for severe weathering conditions. So bamboo flooring is durable, comfortable and superior.

Laminate flooring for bedroom: this flooring comes in various colors, styles and shapes. It is installed only on leveled floor and needs proper maintenance to avoid any damage. This bedroom flooring is clean, durable and scratch resistant. It is easy to install and makes the room look cool. Therefore this flooring becomes a great choice for bedroom.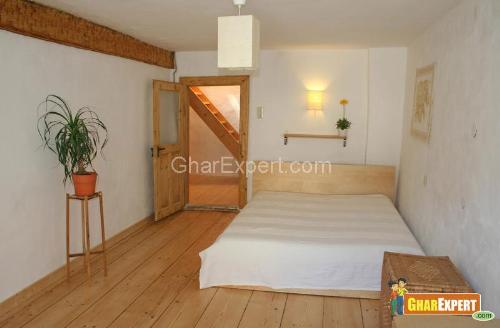 For more tips on bedroom flooring,
click here.
Visit us at
www.GharExpert.com