To make your
bathroom
appealing, install decorative bathroom mirrors on walls of bathroom. Such bathroom mirrors offer engaging look to the beauty of
bathroom interiors
. The mirrors add stunning effects to bathroom and make you bathroom elegant. Here are given a few
choices of mirrors
for your bathroom.
Decorative bathroom mirrors: decorative mirrors enhance the interiors of bathroom. They look wonderful when

wall ac

cents and light fixtures are installed on both sides of the mirror. Try to match the look of decorative mirror with the style of your bathroom so that it may complement overall décor of bathroom.

Frameless bathroom mirrors: The view of frameless mirrors is fairly clear in comparison to framed mirrors. You can choose your style, material and finish to give a different look to the bathroom. The glass used in frameless mirrors should be pure.
Round bathroom mirrors: You can use round mirrors to make your bathroom elegant and charming. Round mirrors look nice when they are equipped with

mosaic or wooden frames.

Opt for wooden frame to get traditional style and choose mosaic frames for modern style.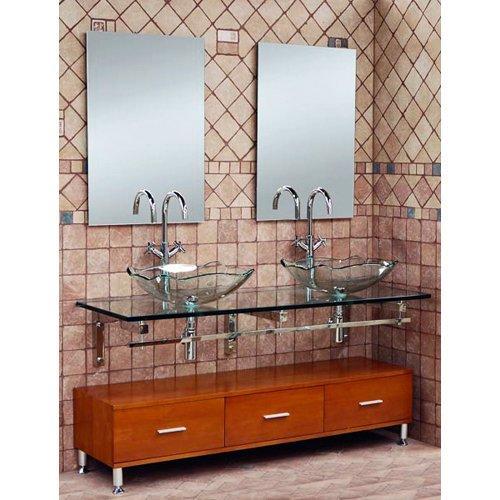 For more bathroom mirrors options,
click here.
Visit us at
www.GharExpert.com