•Construct
building
at 90 degrees angle to the direction of wind. Enjoy maximum wind by
constructing
building ranging from 0 degree to 30 degrees.
•Take solar heat while constructing the building in case the wind prevails in the East and the West.
•Provide low level
windows
in the direction of wind flow. Also keep the position of windows according to the components of building.
•Arrange openings of windows in such a way that they provide maximum light in occupancy area.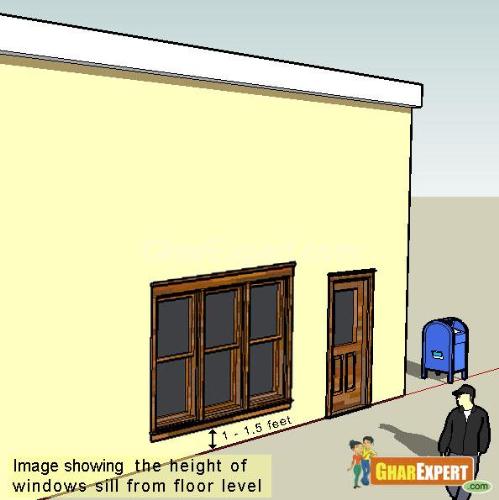 •Locate outlet openings at high level in opposite direction of wind flow. Keep inlet and outlet area at equal level to get maximum air flow.
•Keep the height of window sill 2' to 2-1/2 'from floor level to get maximum natural air. The height of sill should be 1'-1/2' from floor level in buildings where persons are working or sitting on the floor.
•Keep opening 
area 20 to 30% of
floor
area. The area of opening should be 30 to 50 % of floor area where the wind is quite constant.
•Provide open space around the house to get maximum natural air and light where the flow of wind low.
•Fix two windows instead of single one in the room which has only exposed wall.
For more
ventilation guidelines
click here
Visit us at
www.GhaExpert.com