Contemporary style consists of smooth, clean and geometric shapes. Black, white or other neutral tones of upholstered furniture offer textured look to the interior of contemporary style. Wool, cotton, silk, linen, jute etc. also give textural appeal. Simple, uncluttered and plain furniture without any curves is used in this style. Articles of furniture like sofas, chairs and ottomans have no side cover, skirt, trim or tassels.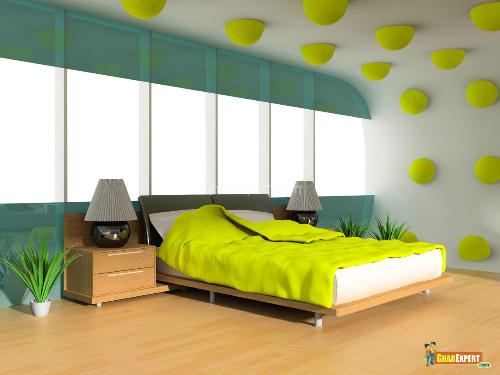 The pillows have textured surface with clean geometric shapes. Contemporary style flooring consists of wood, tile or vinyl. The carpets can be used for warmth and acoustic reasons. In contemporary style interior fewer articles of furniture with plain designs are used. The interior of this style is based on "Less is More" principle i.e. the use of fewer articles of furniture or items.
Let's look for more features of contemporary style furniture and enhance interior beauty of our homes in the same way.
View More>>
Visit us:
www.GharExpert.com