If fabrication of windows and ventilators grills is proper, they provide security to any home. Any negligence during grills' fabrication weakens the strength of windows and affects the beauty of them as well. Good quality grills should always be used for beauty and strength of windows. Here are some precautions during fabrication of
window security grills
.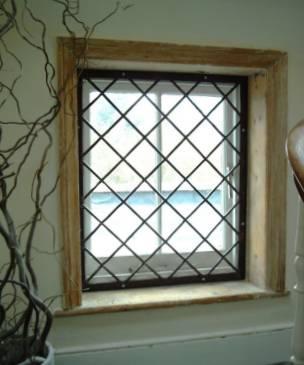 Fabricate grills according to size and space left in windows, ventilators and other openings.


Use standard size MS steel flat or steel bars according to the requirement.


Weld corners by flash butt welding or metal arc welding in full length at the joints instead of touch welding only. The joints are finished with grinder.


Do not leave any cavity holes in welding.


Avoid punching of holes instead the holes should be drilled


Fix the grills of wooden or aluminum frames with steel screws. The top of screws is counter sunk; not left outside the grills.


Give one coat of primer before fixing grills.


Ensure that corners of grills are at right angle.


Use the material which is free from rust, cracks, and surface flaws, rough and imperfect edges.
Let's know more precautions on fabrication of window security grills.
view more>>
For more inforamtion about constrcution, interior, home improvement and vastu visit at
http://www.gharexpert.com/