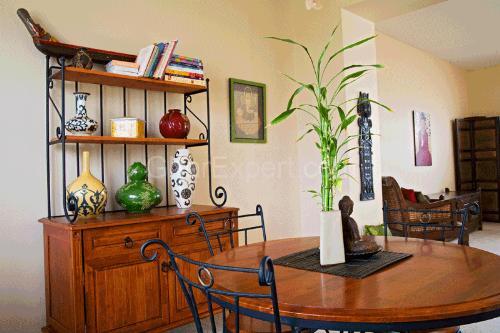 Don't buy tables with sharp edges as they can cause harm to younger children and you. Be consistent dining furniture with rest interior of dining room.
Utilize an extend able table in dining room if you have a small family since these dining tables can easily be increased or decreased depending on the number of people having meal.
Purchase dining table with in-built drawers to store table napkins, spoons, table cloths etc.

Keep up at least 1 meter width of dining table to serve your all food items comfortably.
Decide your budget for dining room furniture since dining room furniture is expensive.

To know more tips on
dining room furniture click here
.
Visit us at:
www.GharExpert.com