There are various types of
flooring
for patio of your house. Concrete, stone, pebble tile floor, concrete pavers, brick, slate, flagstone etc. are some popular types of patio flooring.
Brick patios
can be designed in different colors, textures, styles and patterns. Stone made patios are durable as they do not crack easily. Concrete floor is also popular for outdoor flooring. You can make concrete floor more attractive by adding coloring for additional colors. Pebble floor tiles are also popular for outdoor flooring.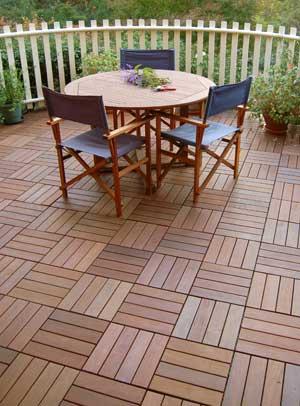 while choosing patio floor, you should consider the durability of the floor. Floor should also be skid proof and slip resistant.
Read More>>
Do you want to know about
Interior
, exterior,
Vastu
and
Construction
techniques visit us at:
www.Gharexpert.com