A
bathroom
needs special flooring for its proper functioning as it refreshes our body and mind. There are many options of
flooring
for bathroom.
Marble flooring is one of an ideal choice for bathrooms since it is easy to clean and wipe. This flooring is hard and durable, stain free and fire resistant.
Ceramic tile
flooring is also a good choice for bathrooms. Tile flooring is strong, stain free, scratch resistant, bacteria free, fire proof, anti-slippery and easy to wash.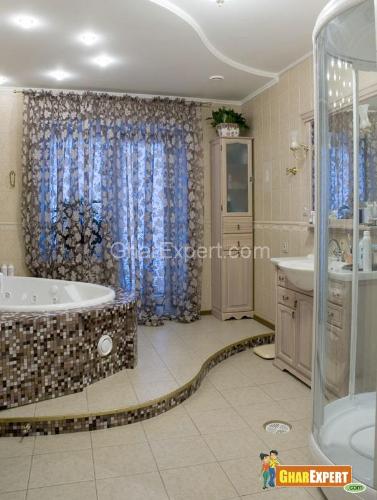 Tile flooring does not need any polishing. It has very long life and provides various designs, colors and finishes. Terrazzo flooring is also good choice for bathroom flooring; which is durable, easy to wash, but requires periodic polishing to preserve shining. This choice is limited to natural
colors
and color of the chips. This flooring is slippery when wet. Let's find out more tips on bathroom flooring.
View More>>
Visit us:
www.Gharexpert.com