A pleasant bathroom
not only refreshes our body but also amuses the senses. Various color schemes can be selected to
make your bathroom inviting
. For example red color revitalizes feelings and boosts up the power. It influences your bathing experience. Orange color is used to manipulate happiness and entertainment.
Yellow color is associated with intellect; emotions
and is inspiring. Green color gives fresh, coolness of nature and encourages emotional stability. Blue color reminds us of vast oceans and brings the feel of crisp morning air.
Light color bathroom fittings enhance the look of the room. The room should be equipped with proper lighting to clearly see your face while taking bath. Bathroom fixtures from reputed brand give new looks the room. Modern valves and sinks offer interesting look to your bathroom.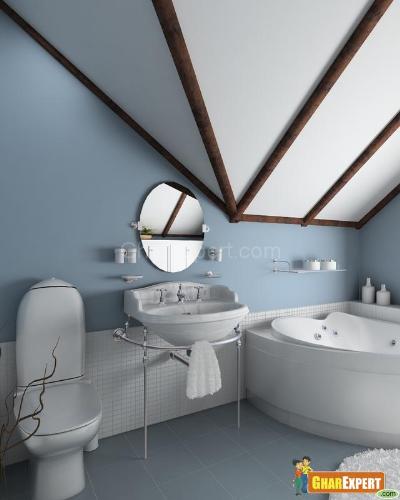 For more info inspiring bathroom,
click here.
Visit us at www.GharExpert.com