Paint Colors
not only add to the beauty of walls but also refresh the mood of living beings in the house. They form a protective layer on surfaces for easy cleaning and protect them from weathering or other external factors.
The colors offer different aesthetic effects
on surfaces of the walls. For example light colors with a lot of white make an area seem larger and airy. For smaller rooms it is preferable to have all walls and ceilings of light colors. To enhance
the effect of light colors,
opt for matching furnishing of the room. Avoid dark colors which give the impression of less space.
Neutral colors offer a touch of liveliness
and can be added by choosing brightly accented furnishings in a room.
Earthy colors like terracotta
(soil), deep reds, brown give your room a very ethnic look.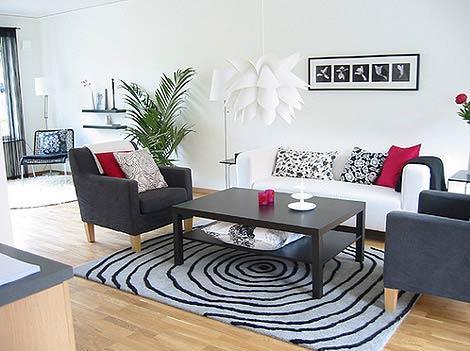 To know more various paint colors, click here.

Visit us at www.GharExpert.com