You can add to the
beauty of your drawing room
with
nicely decorated furniture.
Traditional three seater sofas, loveseats and couches, sectional sofas and even modular corner sofas
with awkward angles are beautiful furniture options for drawing room. You can use sofa beds for occasional guests.
Modular drawing room furniture
not only has matching sofas, side tables and chairs but it is more functional and practical. Lighting is another important point for enhancing the look of your
drawing room furniture.
Install proper lighting for relaxing feel in the room. You can add facilities to drawers to drag, open and then push back to hide them. The
matching color of walls with furniture
or matching shades with furniture look interesting. Luxury and modular furniture are best suited for
elegant, classic, formal and stylish drawing rooms.
You can make extensive search on internet for furniture stores or home decorators providing furniture of premium quality.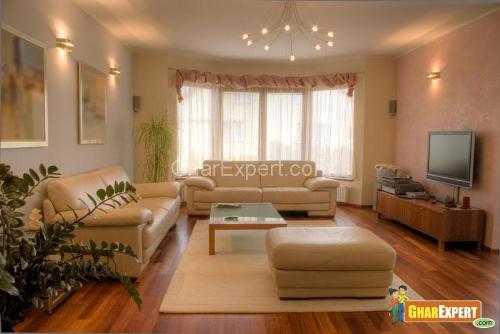 For more info on the décor of drawing room, click here.
Visit us at www.GharExpert.com