To create pleasing ambiance while having meal in dining room, the following tips prove to be very useful.
Install ceiling light fixtures to enhance stylishness of dining room.
Focus dining table surface with down ceiling lights to reduce glare on eyes while taking meal.
Use candles and fuel lamps to make your dinner highly special.
Hang chandeliers at 30-36 inches above dining table to enjoy stunning light.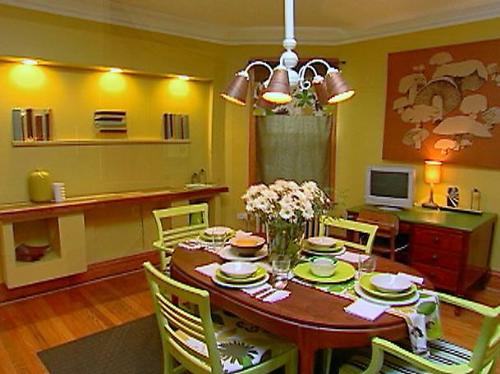 Make use of dimmer to make meal time pleasing for every occasion.
Go for general lighting above or around dining room table. Recessed lighting can be set on a dimmer switch for good mood.
Make use of recessed lighting for cabinets, wall sconces above table. Usually one recessed fixture for every 4 to 6 feet of ceiling space is required for general lighting.
Utilize fluorescent and halogen lights to offer a wide variety of color choices.
Provide special lighting effects or low voltage mini lights on chinaware and crockery units.

Let's find out more dinning room lighting tips to enjoy meal with family and friends.
View More>>
Visit us:
www.Gharexpert.com