You need to organize kids' items such as toys, playthings, their clothes etc. as they are too young to handle their things properly. Parents or guardians are required to arrange their items and make solution to their untidy stuff. Here are some easy solutions for your help to organize things in a better way.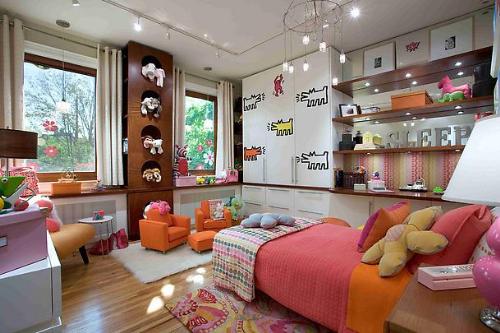 Use space saving articles of furniture such as bunk beds, bench style chairs etc. to put your kids stuff.
Provide shelves and closets to store their clothes for easy access and uncluttered look in kid's room.
Add an extra closet bar within your kids' reach to get things organized by them. A closet organizer is good idea to maintain their things.
Install shoe racks, hangers to place things at proper spaces.
Arrange shelves and use them for storing clothes that are used occasionally.
Try to accustom your child to place things at proper place for good organization so that he may understand importance of organized room.
Let' find out more tips about kid's room organization and make it uncluttered.
View More>>
Visit us:
www.Gharexpert.com