Cork flooring needs much care and maintenance for its proper installation. So it's best to leave installation in hands of a professional who know every bit of installation process. However, here are given some tips for properly implementation of the
flooring
.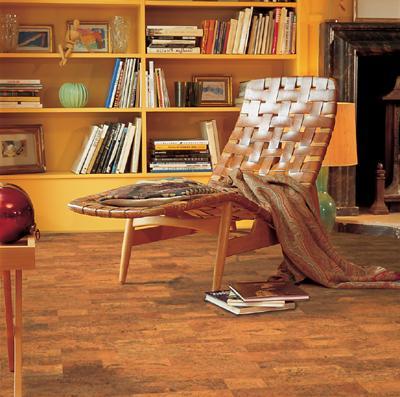 Before laying cork flooring:

Before you begin to lay cork flooring, the base coat should be laid as follows.

The earth is compacted properly by watering and ramming. Sand piling is done to ensure proper compaction of the earth under floor. Then lay 100 mm thick fine sand on compacted earth. After laying fine sand, lay 100 mm thick cement concrete in the ratio 1:8:16. Make sure that the base coat is fully compacted by hand rammers or with surface vibrator.
While laying cork flooring:

After drying level concrete, the surface should be cleaned and unpacked material should be kept at room temperature at least 24 to 48 hours before installation of flooring. Now you should prepare layout on sub floor, determine and mark starting line (usually central). Then apply approved adhesive on starting area of the sub floor and allow these adhesive to dry before laying cork floor tiles. In beginning you should install tiles with the help of straight edge and continue gluing more sub floors as installation proceeds. Trim cork floor tiles to fit precisely at cabinets, fixtures, walls as required. Then apply first coat of approved sealer with a pad type applicator and again apply second thin coat of approved sealer about 3 to 6 hours after the first coat. Scrape the floor surface as required and clean up thoroughly. Apply a medium coat of approved urethane and within 4 to 7 hours apply a final coat of urethane.
Let's learn more tips for installation of cork flooring and try to implement the floor to augment the beauty of house.
View More>>
Visit us:
www.Gharexpert.com