To enjoy your meal you can design and decorate your
dining room
in pleasant and interesting way to complement the decor of whole house. Among several choices you can choose eye-catching tablecloths, floor mats, nice curtains, attractive lighting, pleasing wall papers etc. Here I want to reflect on some points to make your dining room gorgeous.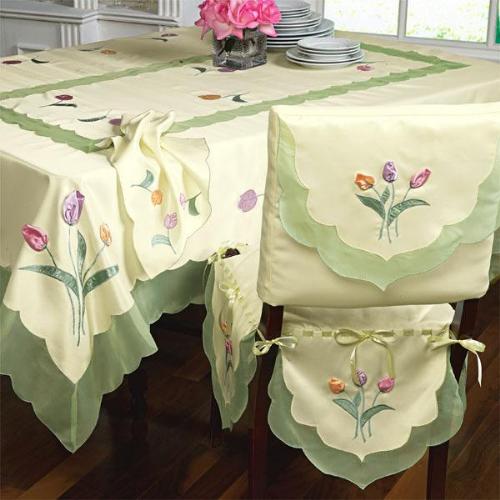 Dining table:

It's an individual choice for high decor of dining room. You can use silverware to sparkle the decor of dining table. Table decor with handkerchiefs, plates, and nice cups can be very charming to the guests and friends while dining in the room.
Fabrics:

Motivating fabrics of curtains can change overall look of your dining room. Attractive tablecloths, runners, lovely seat covers can give elegant look to cushions and furnishing of the house. Fancy curtains change overall look of your dining room.
Fresh flower:

A bouquet of fresh flowers on dining table will add to the taste of your dining. Different types of flowers can complement the décor of dining room. You can place a fruit or vegetable like pineapple as centerpiece for elegant look.
Lighting:

usually an artificial lighting is required to properly dine in dining room. However to create a touch of elegance opt for a chandelier but keep in mind not to put in a large, sophisticated chandelier in very small dining room. A dimmer switch on lighting gives candlelight effect.
Wallpaper:

if you want to add personal touch to your dining room, you can paint walls of your dining room in bright colors. You can paint one wall or all walls and ceiling if it's smooth for aesthetic beauty. Wall papers with various textures give colorful feel.
Let' find out more tips on the decor of dining room.
View More>>
Visit us:
www.Gharexpert.com