Mortise security and dead latches locks are very functional locks and can be fixed inside any home for tight
Home security
reasons.
Mortise security locks:
These locks contain operating part of the lock, set into a mortise cut in the frame of door shutter. The locks are usable for both internal and external doors, consisted of a latch bolt and a lock bolt. For inner doors in continuation use, the lock contains a latch bolt only to keep the door closed. These locks are horizontal and vertical mortise locks forms.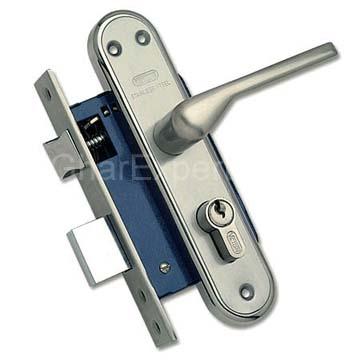 Mortise dead latch:
Latches can be operated from both inside and outside. They come with a thumb turn knob fitted on the handle in order to close the
door
from inside. Mortise latches are generally used on the doors of bathroom, water closet and on the doors of private rooms also. They do not have arrangements of key for locking. The latch bolt is operated easily and freely from both sides of doors. Locking arrangement from inside should also be operated freely and easily. Normal sizes of mortise dead latches are 65 mm, 75 mm and 100 mm.
Let's find out more tips on hidden security devices like mortise dead latches on doors

View More>>

Visit us:

www.Gharexpert.com