Hard wood or ply wood
products for example ply panel, block board particle board etc. are used to make articles of furniture and enhance
interiors of the house
. Frames and shutters of
doors and windows
should be made from hard wood.
The timber
must be of first grade and be
free from decay, fungal growth, cracks dead knots, warm holes and warps
or streaks on splits of exposed edges and be well seasoned.
Guidelines for purchasing quality timber
Don't purchase any warp wooden piece.
Don't purchase any wooden piece with dead knots, cracks, decayed portion and fungi etc. also.
Check out wood or timber for color and cracks as shopkeepers polish wooden piece and fill putty between cracks and in decayed portions to hide defects.
Identify any suspected spot on wood by rubbing with any hard object. If there is any putty, it will come out from wooden piece.
Make sure that corner of wooden piece is at right angle. If it is not at right angle, the size of wooden piece remains less than that of required at the time of finishing.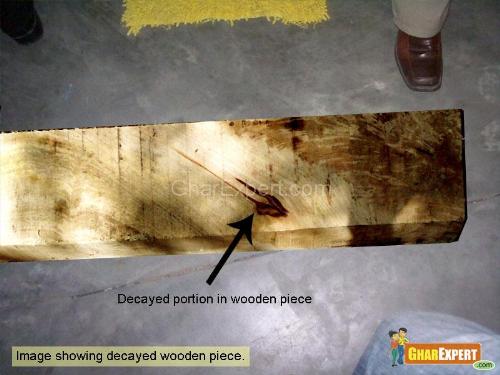 To know more timber purchasing guidelines,
click here.
Visit us at http://www.gharexpert.com