While taking bath, make sure you have made safety arrangements to enjoy pleasant bath. You need to set up the
temperature of water heater, use non skid mats and grab bars
etc. In addition to good
electric devices and appliances
, you should keep bathroom neat, clean and dry also. Here are given some bathroom safety tips to enjoy carefree and real bath.
Make use of

non-skid mats

while you are in bathtub or shower and use another on bathroom floor to avoid fall.

Install

grab bars on walls

to help you keep balanced while leaving bathtub or shower. Attach grab bars to the studs or other structural supports in wall.

Utilize a

transfer bench

for elderly or injured persons to help them keep their balance when they step in or out of bathtub or shower.
Elevate toilet seats to help them use their toilets safely and comfortably without any assistance.

Set the temperature of

water heater below 120 degrees Fahrenheit

(49 degrees Celsius). Hire a professional to do the job for you.
Fix

ground fault circuit interrupter (GFCI)

to protect self from dangerous shocks when water and electricity come in contact. Hire an electrician to install GFCI circuit in your bathroom.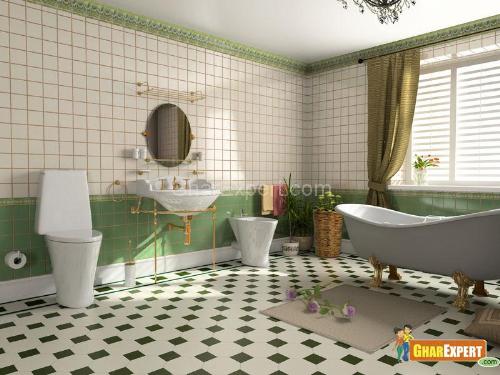 For more bathroom safety tips,
click here.
Visit us at
www.GharExpert.com