Interior décor of dinning room remains incomplete till it is furnished with an attractive dinning room chairs. These chairs provide us comfort and luxury while taking meal. Opt for dining chairs that match up with color and pattern of walls. They can give us comfort and luxury while watching movie or listening to music in living room too. A nice arrangement of chairs can make you conspicuous and wow for interior beauty of dining room. Let's find out a few options of dinning room chairs.
Wooden dining room chair: Wooden dinning room chairs have always been in demand. They are superbly crafted and give excellent look to your dinning room. These chairs offer classic style with modern convenience and make the space matchless. Wooden chairs are available in variety of colors including a range of shades of natural wood and present fine craftsmanship, endless designs, and luxurious look.


Plastic dining room chair: Plastic chairs are becoming popular as an article of furniture in dining room. They add to the look of dining room and provide ease at dining. Plastic chars are light weight, easy to clean, and less expensive. They are available in a variety of designs and bases including wire, four-legged and rocker. They come in various colors and styles like classic, curved back or shell back style or a contoured plastic seat.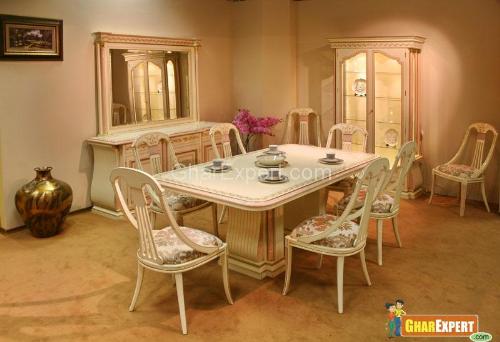 For more designs of dinning room chairs, click here.

Visit us at http://www.gharexpert.com/home/home.aspx