Do you want to enhance aesthetic appeal of your
living room
? Opt for a sofa that matches with
interior décor
of living room i.e. the color of
wall paints
and other
furniture articles
of the room. To enjoy relaxation in leisurely hours and make perfect sense of interior decoration in your living, make a choice of
sofa in modern design.
However, the selection of sofas purely depends on individual tastes, budget and décor of the room. here I've tried to pick a type of sofa.
Inflatable Sofa:
Inflatable sofa is latest in trend for the décor of living room. It is called 'air sofas' also and is
available in multiple colors, different styles and designs.
Inflatable sofas are mostly made of plastic and match with modern finishing of the room. This sofa come in various sizes and shapes and is gaining popularity. It is durable, decorative and inexpensive for your living room. This sofa serves the
purpose of normal sofa
and offers comfort
when you are away from home
as it is easily portable. It is durable and comfortable and has become functional choices for living room.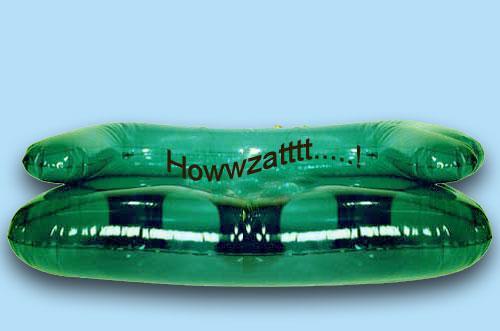 For more choices of living room sofas,
click here.
visit us at
http://www.gharexpert.com/home/home.aspx