Greenery and flower plants
can be grown in small space for
landscaping and pleasant surroundings.
Only you should be selective for ornamental plants and trees. Though a small space can limit your imagination of an attractive garden, yet there are
lots of options of plants having a variety of color, shapes and sizes
to make the small piece of land inspiring. Here are given tips on creating a landscape.
Place colorful plant containers: Place plant containers if you do not have enough space. The containers should go well with the theme of garden. They are of normal size; too big containers can look odd in small space. Also keep in mind the color and design of plant container. You can use hanging containers and baskets, to decorate your garden.
Use window boxes: You can place window box on wall and place them in window. Window boxes come in various sizes, colors and designs. Select annual flower plants for window box and pick a plant that does not grow quickly.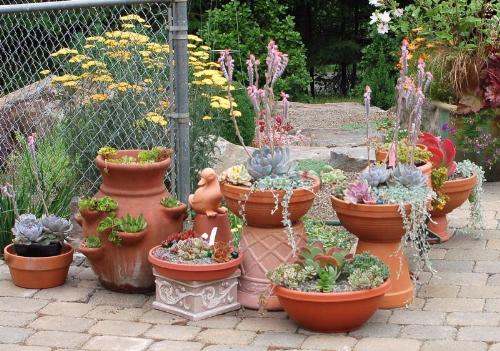 For more tips on 'how to landscape a small space', click here.
Visit us at http://www.GharExpert.com