Bathroom shower
curtains give you privacy in addition to decorative appearance. The shower curtains offer a stylish look to your bathroom and protect rest bathroom from water splashes while taking bath. Usually bathroom shower curtains are made up of fabrics such as polyester, waterproof cotton and such materials that are easy to wash and maintain. However take care, wash shower curtains regularly and dry them in air or natural light to avoid any mildew or mold formation. Generally shower curtains are chosen according to
wall decor
.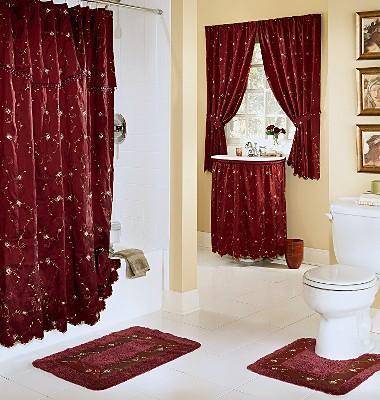 You can get an attractive shower curtain that matches up with
accessories
to complement the decor of your bathroom. The functionality of the curtain should be kept in mind i.e. whether shower curtains are used to display or pulled back aside when not in use. For contemporary look, you can opt for a black and white curtain with red and orange splashes. For an elegant look and to add a touch of class to your bathroom, select a black shower curtain with a brushed nickel rod and ribbon ties.
For more tips on
bathroom decor, click here.
Visit us at
www.GharExpert.com