The following porch swings are used for relaxation in leisurely hours.

Cedar wood porch swing: this porch swing is the best option as cedar is resistant to fungi and insect. Cedar releases natural oil that keeps insects away. Red cedar swings are good option for their rich color and pleasant odor.

Teak wood porch swing: These porch swings are extremely comfortable and have fantastic designs. The swings are durable, eye catching and enhance exterior look of your house.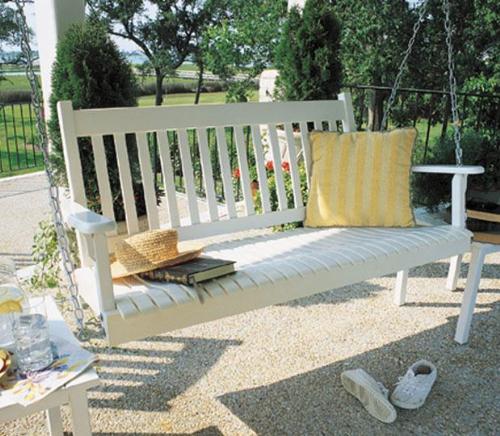 Plastic porch swing: these porch swings are ideal for kids as they can not bear much weight. Plastic porch swings provide entertainment to children also. A colored plastic swing in children room can add beauty to interiors of the room.
Looking for more comfy porch swings, click here?
Visit us at www.GharExpert.com