Hammocks are comfortable particularly for outdoor use and keep you away from wet ground, pests, bugs and small mammals. Here are a few advantages of outdoor hammocks.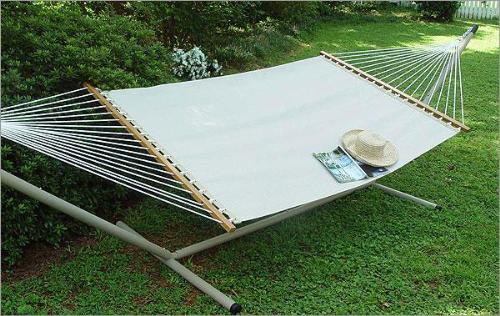 Comfort
They give you sound sleep and relaxation especially when you are on a camping trip as most foam cushions are not comfortable on the ground.
Light Weight
Hammocks are light weight and can replace foam pads. A hammock takes a few minutes to tie up and helps you to relax and sleep on uneven ground and moist areas.
Camping
Hammocks take less time to set up in comparison to tent or foam pad on campaign trip. Within a few minutes you can tie up the hammock with a tree. You can set up your camp anywhere and do not require finding flat spot without being worried.
Styles
A white cotton rope hammock with spreader bars is the most popular style. It is comfortable and durable. Double hammocks are ideal for patio to enjoy outdoor beauty and have relaxation.
Let's find out more
tips on outdoor hammocks
.
Visit us at
www.GharExpert.com