Green roof, a new phenomenon of building is covered with vegetation partially or completely on growing medium soil etc. The vegetation is planted on water proofing material which is laid on RCC slab to protect roof from dampness or leakage. Green roof keeps temperature down particularly in urban areas where building proportion is greener than the roof.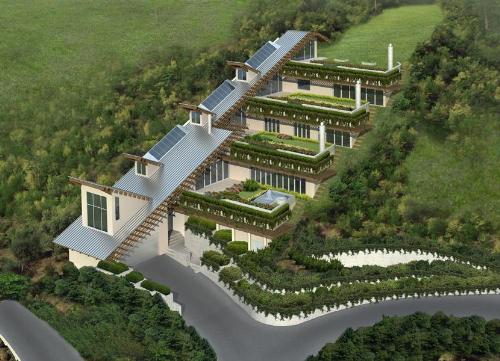 The roof improves environment particularly city's mitigate and storm water problem. Green roof consists of vegetations, growing medium, drainage; irrigation system, water-proof installation and takes30 to 40 days' time for growth. The maintenance of green roof in built-up system requires regular watering, wedding and cultivation. Sometimes the roof having green technology is termed as 'Green Roof' such as water pool with green water, solar panels.  But according to advanced research, green roofs are divided into following four categories.  

green roof modular system
green roof urban nature
green roof built in place system
extensive green roof system
in extensive green roofing
For more tips on 'Green Roofing' click here.
Visit us at www.GharExpert.com