Pooja room
should be located in north-east for getting peace of mind and prosperity in life. Pooja room in north quadrant provides good results while in big plots this room can be constructed in Brahmasthan (central portion) of the house.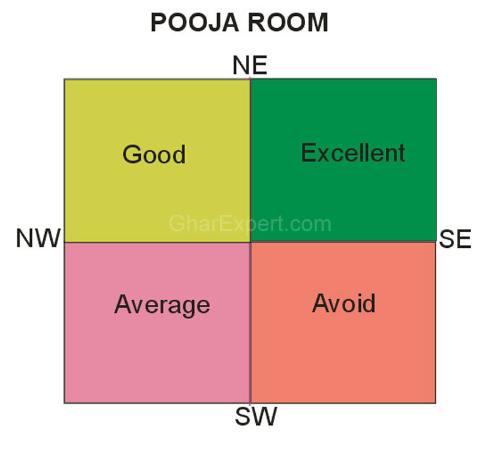 The room should be on ground
floor
, not on first floor or in basement. It should not be inside
bed room
, not be made above, below or adjacent to toilet or
kitchen
.
Click on link below for more about

What Vastu say about Pooja Room
Visit our website:
http://www.GharExpert.com